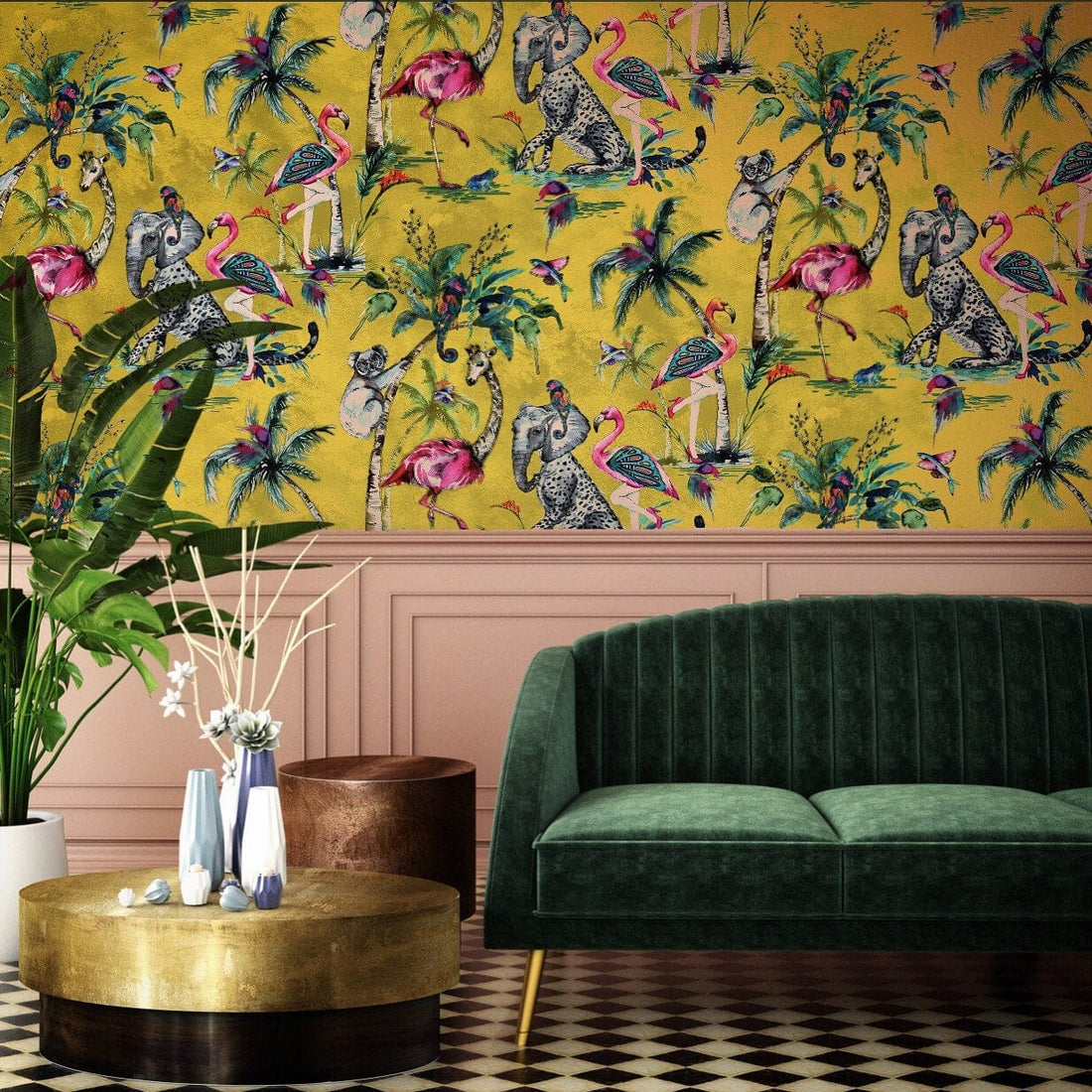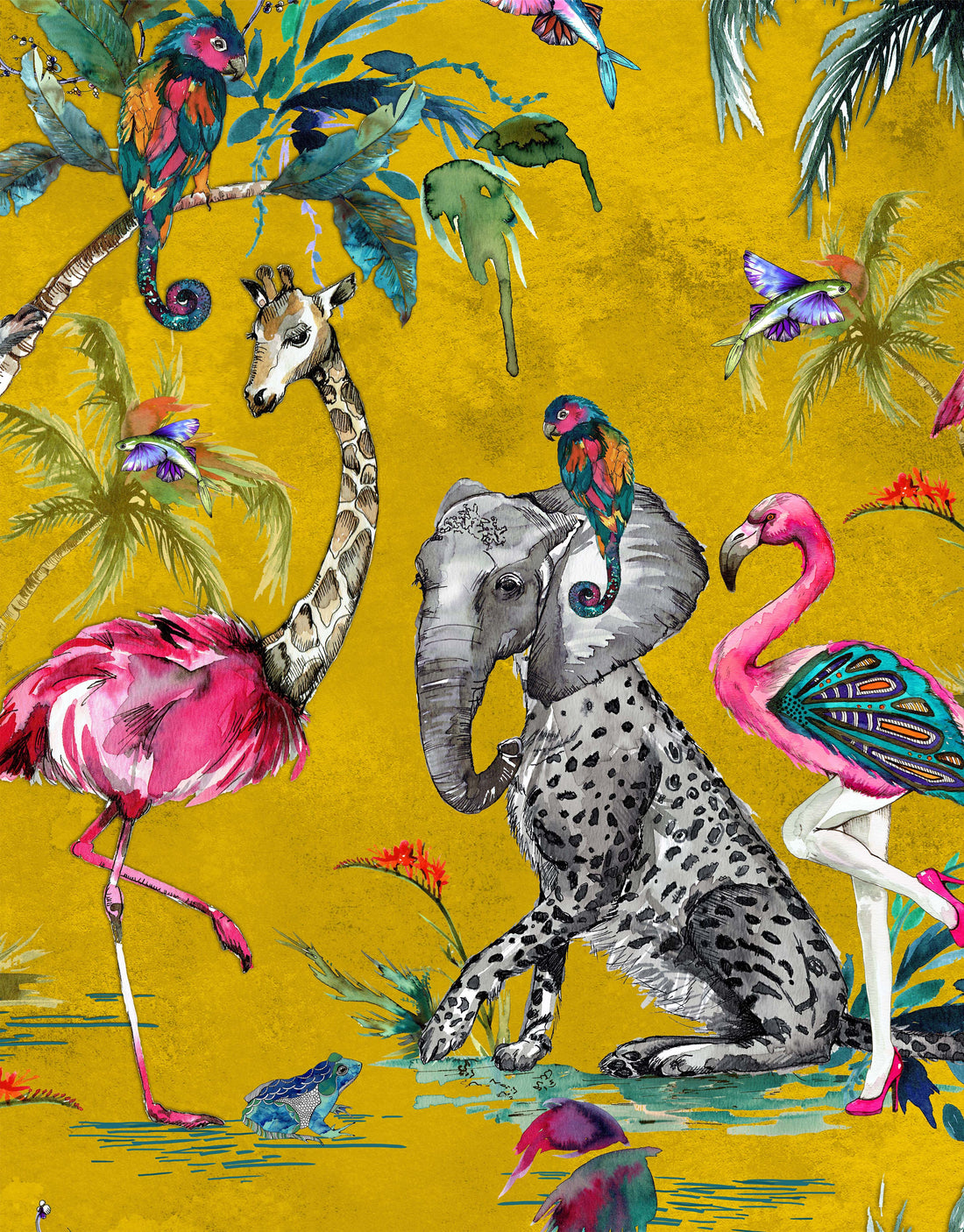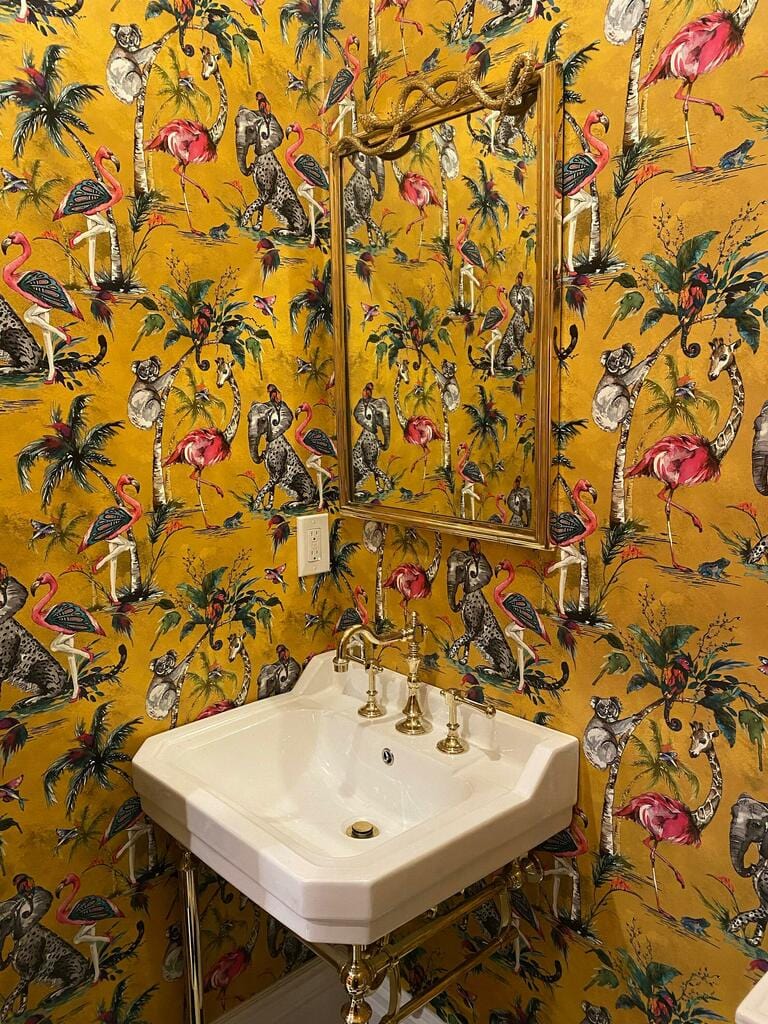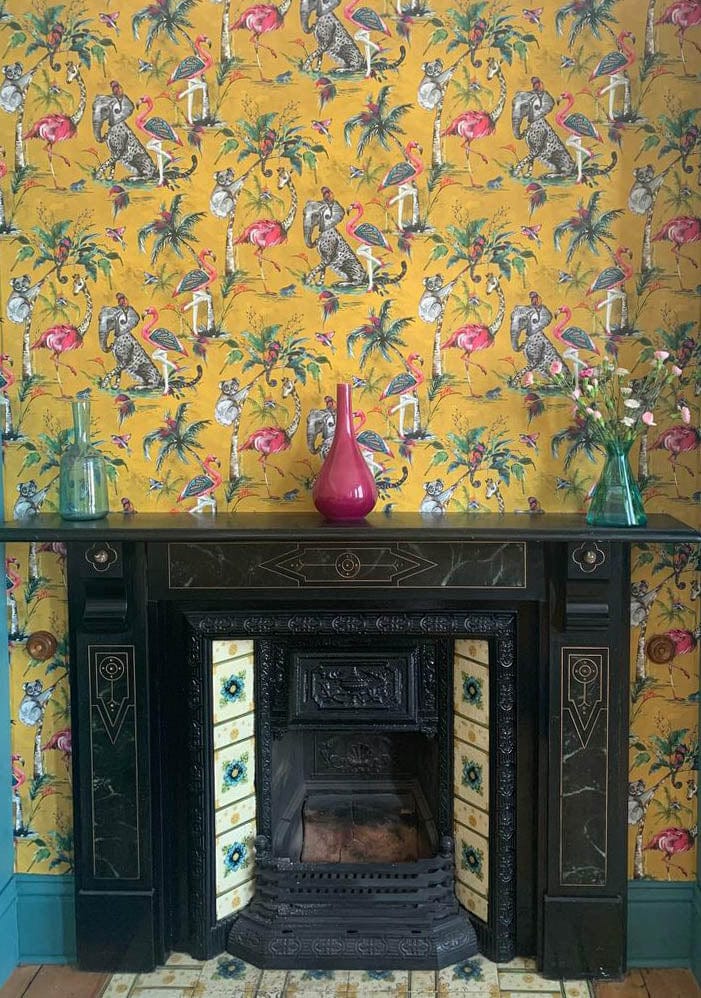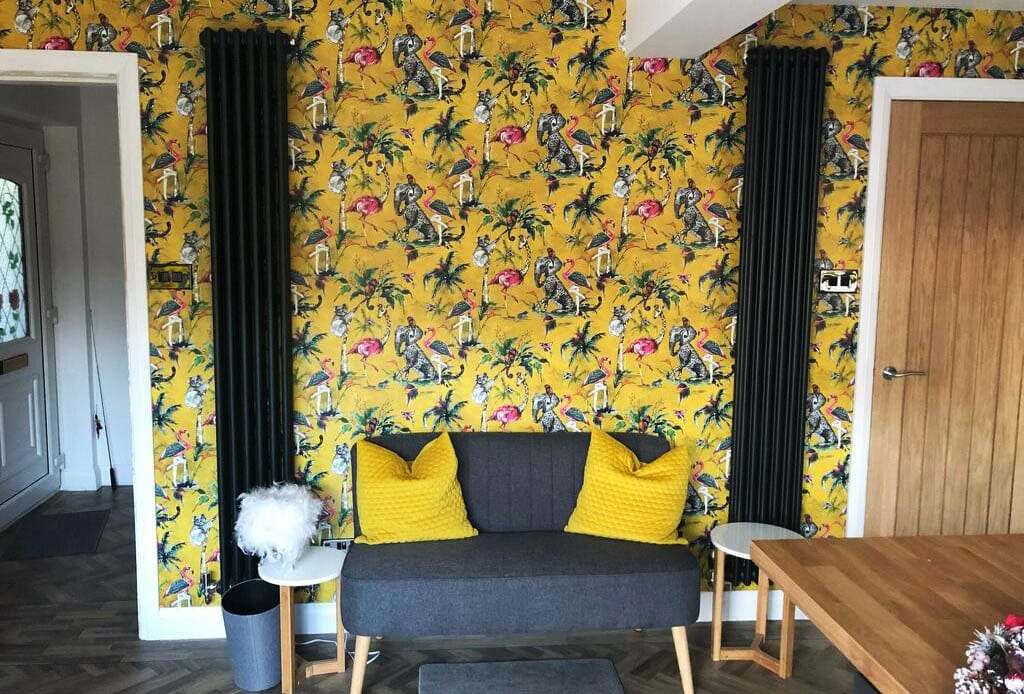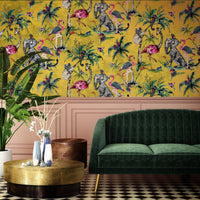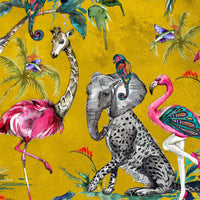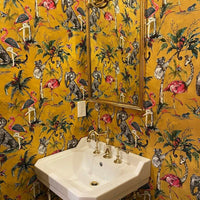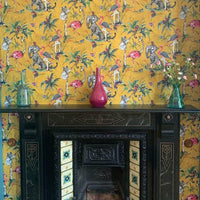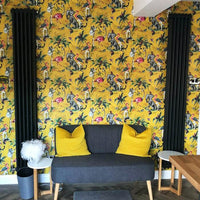 ChiMiracle Mustard Wallpaper
Description
Specifications
How many rolls will I need
My first ever wallpaper design for Muck N Brass was inspired by my love of animals, animal print and a fascination with Chimera of ancient myth. It all began with a Flamingo in high heels which is still a key part of the design. Chimiracle (pronounced Ki-miracle, Ki as in kite) has gained a cult following over just a few years. This is the mustard yellow version and is one of 5 colour ways, each set in a mystical forest.  A modern twist on the British maximalist tradition this mythical, botanical garden design works beautifully for either a feature wall or for a fully papered room. The level of detail in this designer wallpaper means that there's always something new to find.
All of the Muck N Brass Luxury wallpapers are manufactured in the north of England using the latest technology, to the highest eco standards. Creating supreme ease of hanging, durability and clarity.
Each roll - 10m (32') long, 52cm (20.4") wide. Approximately equal to a US double roll.
Wall coverage per roll is 5.23 sq m (6 sq yards)
Pattern repeat 52cm - half drop Non woven Paper
This wallpaper is printed in batches. To insure that each roll is of the same batch please be sure to order the correct amount incase the batch is sold out if an additional roll is needed. A full refund will be given on unopened rolls within 2 weeks of receipt of purchase. We advise you to order a sample to see the exact colour which may not be accurate on screen.
I recommend getting a sample for colour matching here.
Apply wallpaper paste directly to wall We recommend a ready mixed light grade adhesive.
Click HERE and fill out the dimensions of the walls and I'll get back to you with an estimate of how many rolls to order.
Lovely wallpaper samples
I was really impressed my samples arrived. I love thé pink design, very nice quality paper thanks
I would love to give you a review on my ChiMiracle Mustard wallpaper sample, but unfortunately I haven't received it yet. I ordered two other samples a day or so later and I have received them which I love but waiting on the mustard colour to compare before I decide.
Kind regards Carolen.
I love it!
I love this wallpaper. I am so excited to see it when it is up on my walls! I am also quite pleased with the help I have gotten from Mike with all my questions and ordering details. Very happy customer!
Brilliant wallpaper
So easy to put up, really good quality, looks amazing in our bathroom! Thankyou so much