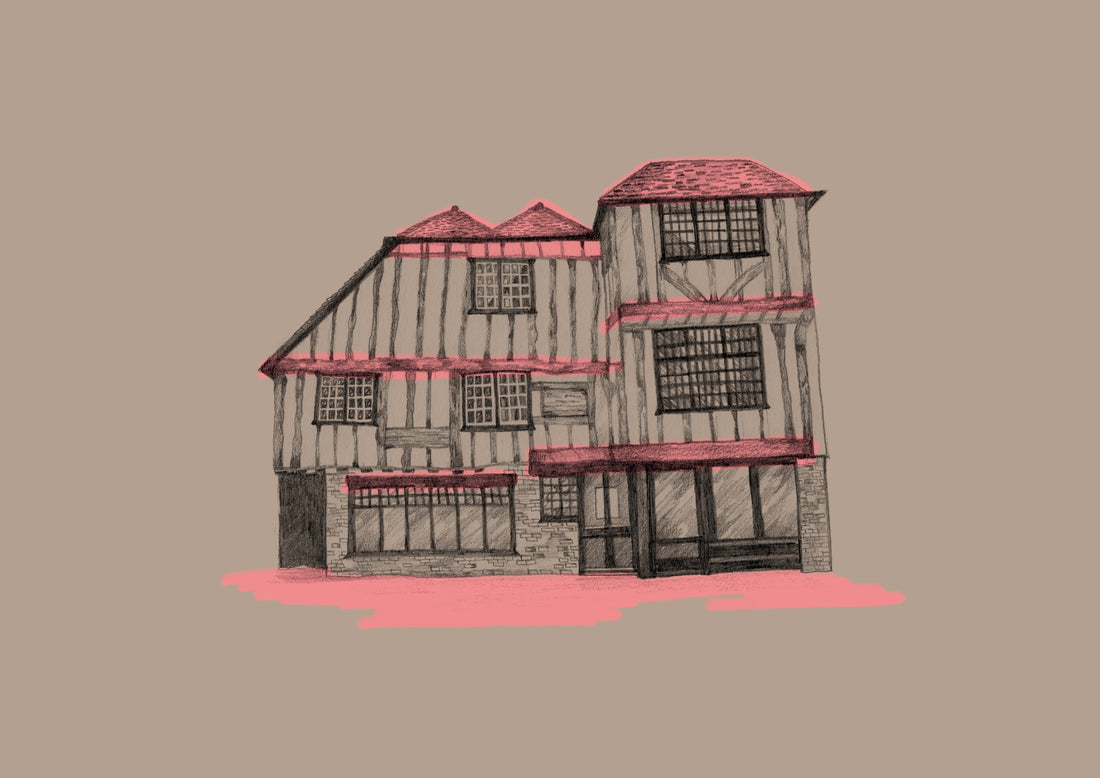 Elements taken from my Lewes Toile design.
This particular bookshop which sits at the top of Keere Street in Lewes gives brings memories of walking to school in the late 80's and I often spent my pocket money on vintage books. 
All our prints are produced on the highest quality 300gsm archival matt.
They come in a protective tissue wrap sleeve and depending on size sent in a flat in a cardboard envelope or cardboard tube.
A5 - 148mm x 210mm
A5 Mounted on a white card mount 260mm x 310mm
A4 - 210mm x 297mm
A4 Mounted on a white card mount 304mm x 406mm
A3 - 297mm x 420mm