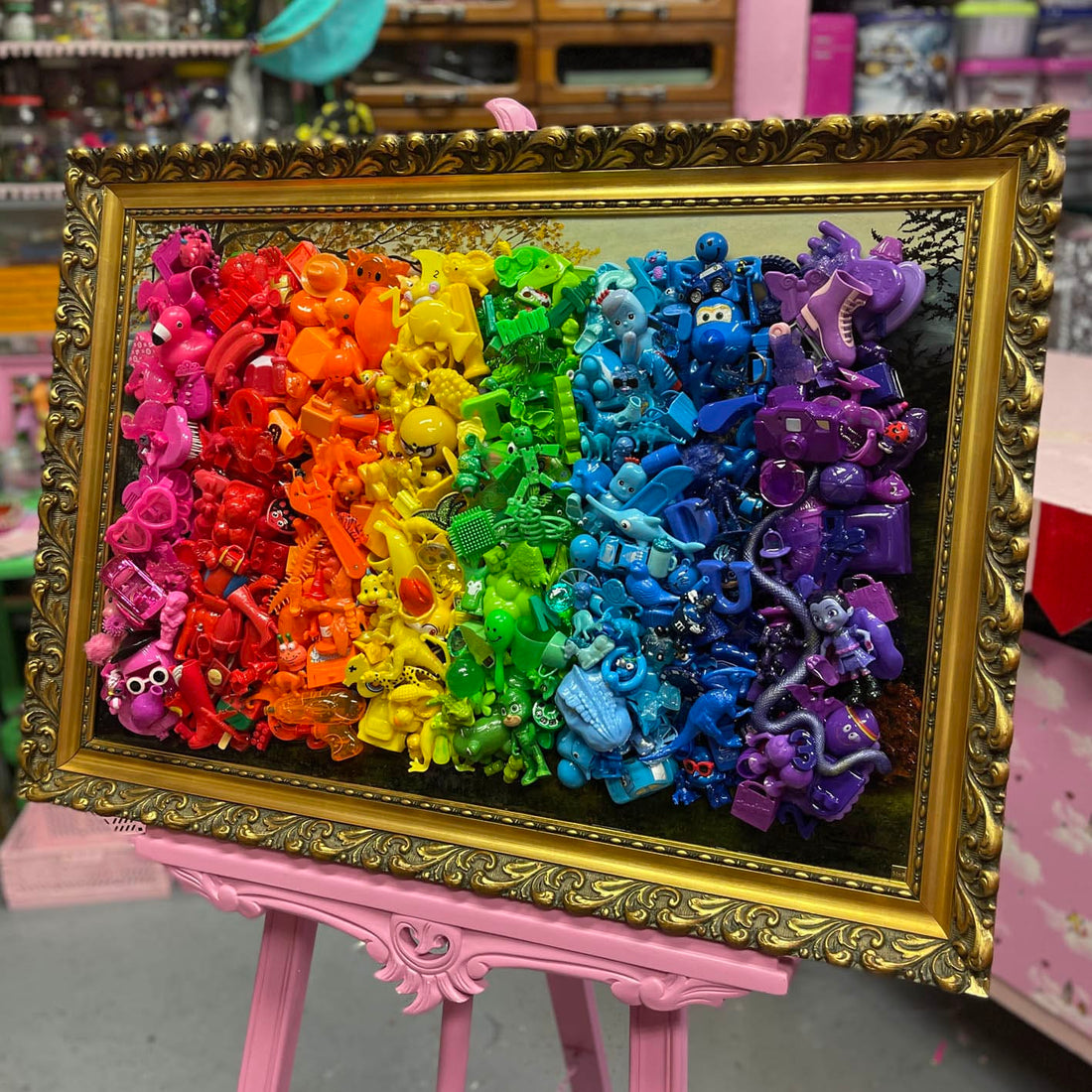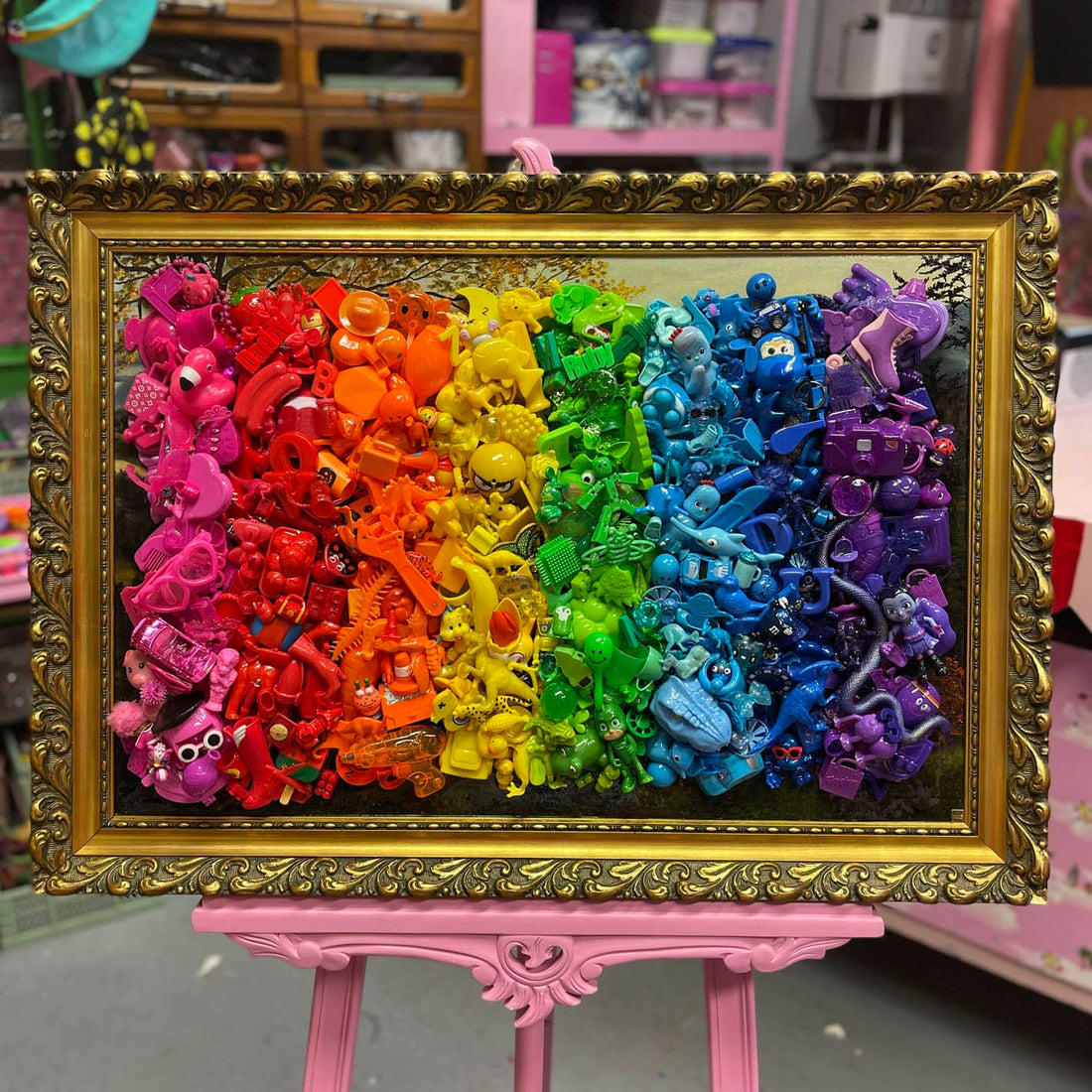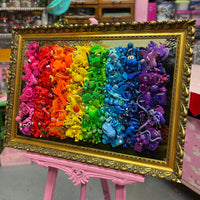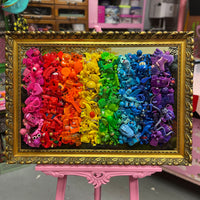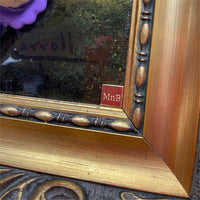 Toys R Art - No.82 Rainbow
 Created using salvaged toys and vintage frames.
A rainbow piece on a vintage painting in the original gold coloured frame. 
All artwork comes with a Muck N Brass plaque and my unique bottle top art which is my certificate of authenticity.
Height 63 cm
Width 88 cm
Depth 8 cm
Pre loved toys in a solid wood vintage frame finished in a black glass finish with pink highlights.