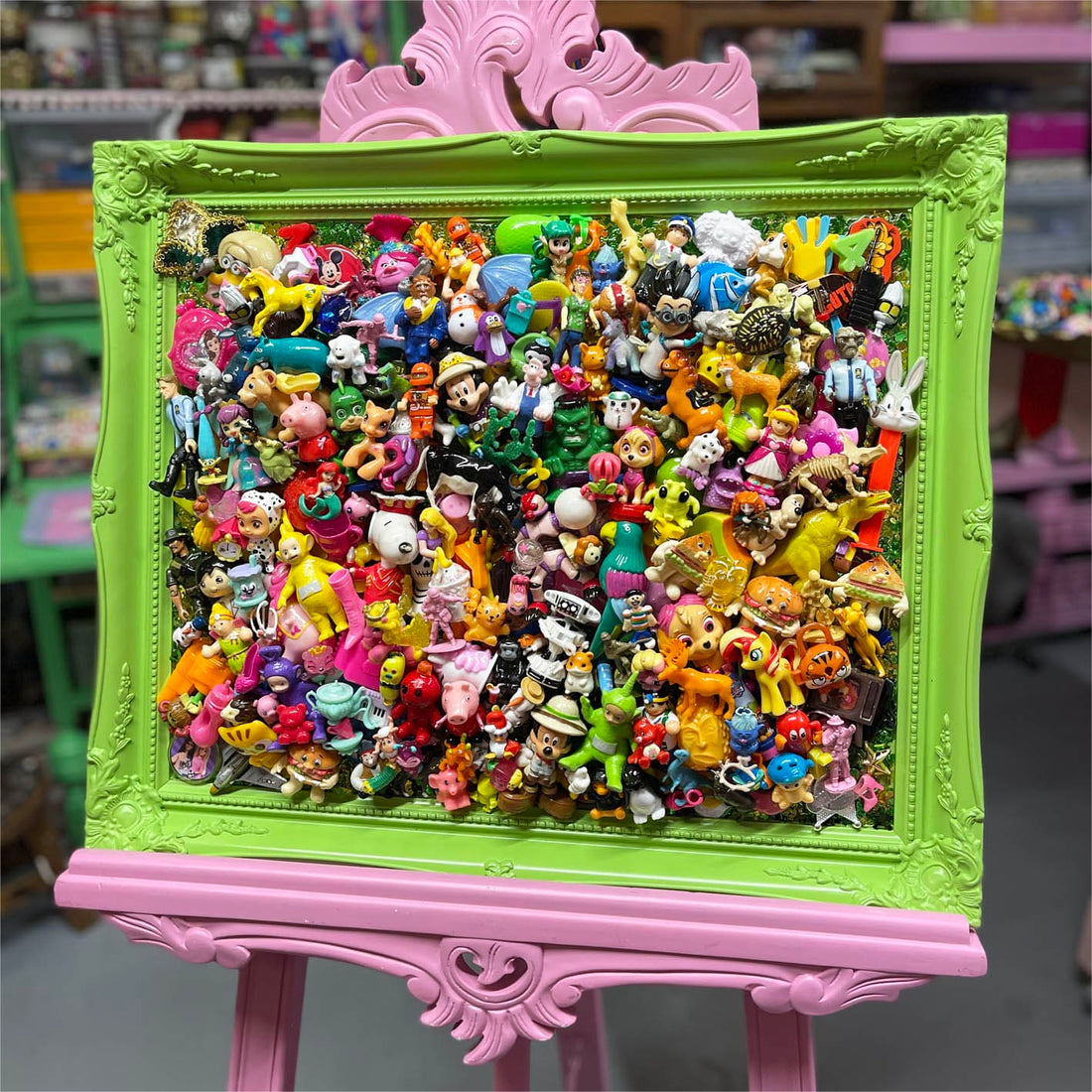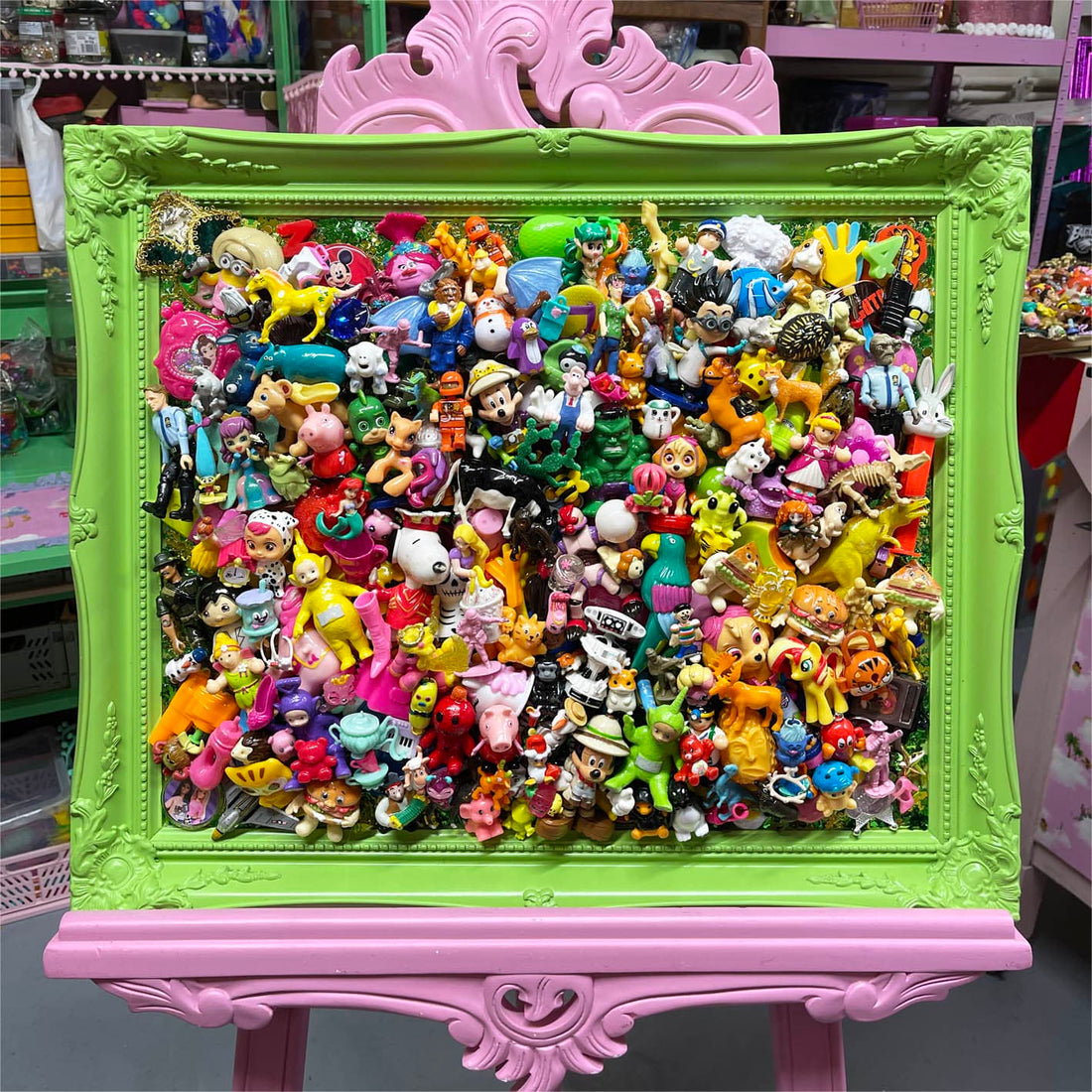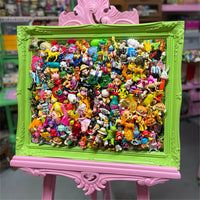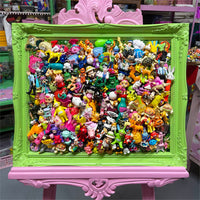 Toys R Art - 89 Green vintage frame
Created using salvaged toys and a vintage frame.
All artwork comes with a Muck N Brass plaque and my unique bottle top art which is my certificate of authenticity.
Height 50cm
Width 60cm
Depth 10cm
Pre loved toys in a solid wood ornate vintage frame finished in bright green.