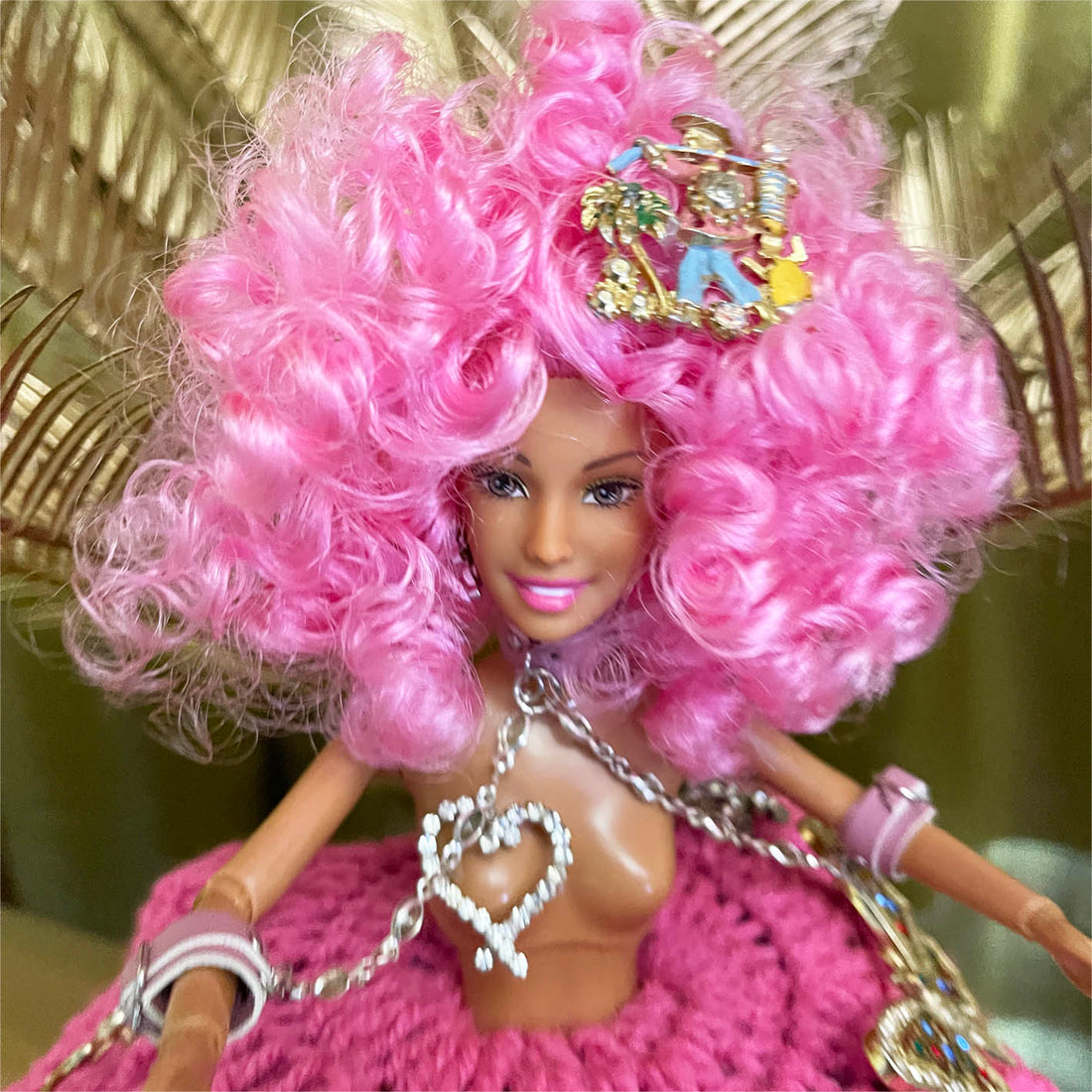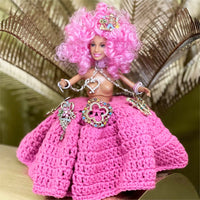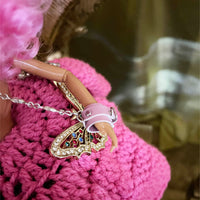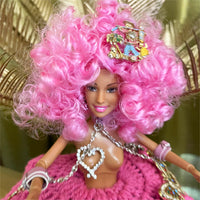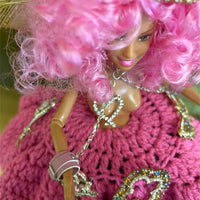 Muck N Brass Roll Doll No4
Giving the vintage loo roll dolls the Muck N Brass make over they deserve. The doll dresses have been hand crocheted and decorated with vintage brooches.  The harnesses are all handmade in leather with working buckles. Each doll comes with its own black toilet roll.
These are limited edition and all one-off pieces.
They come with a Muck N Brass certificate of authenticity.