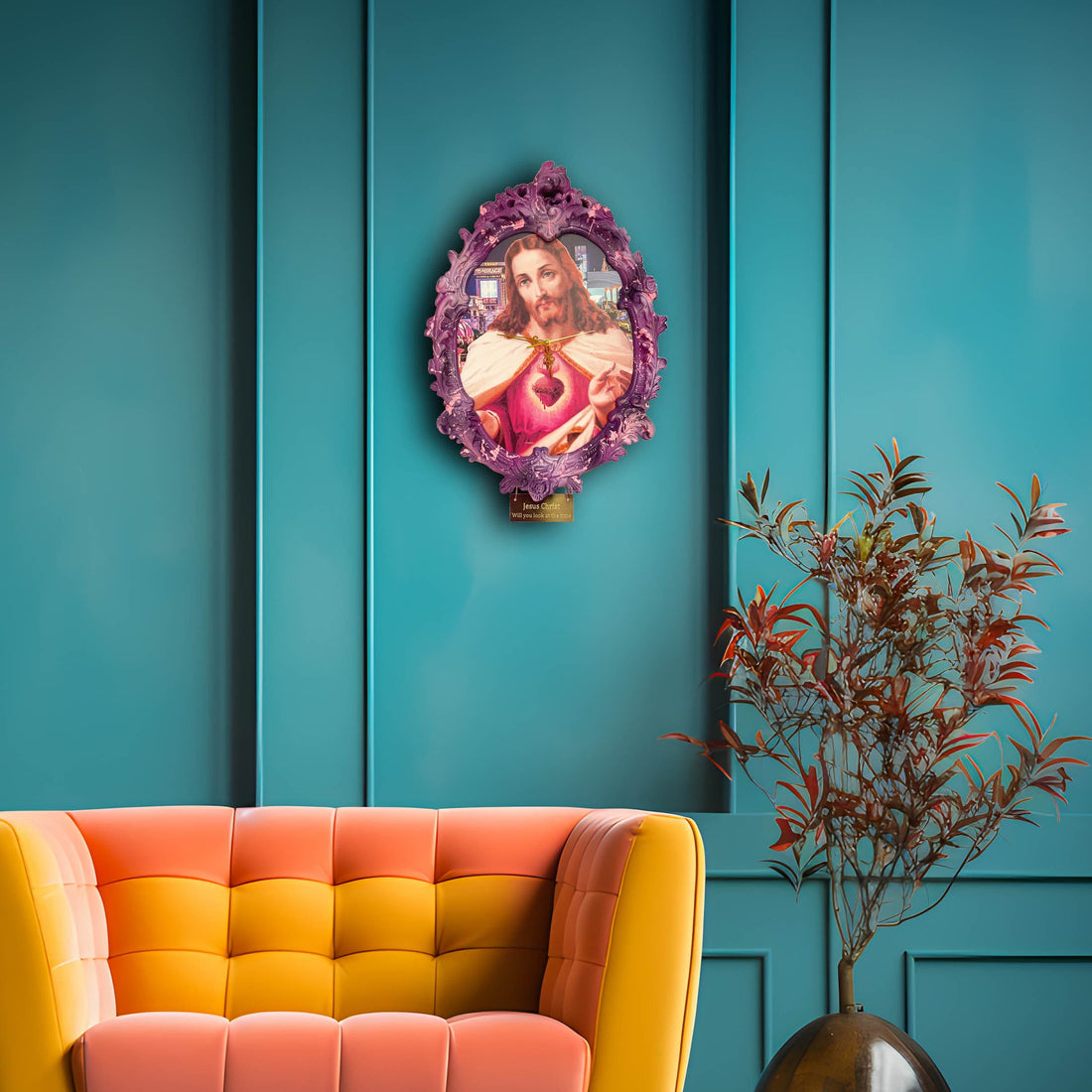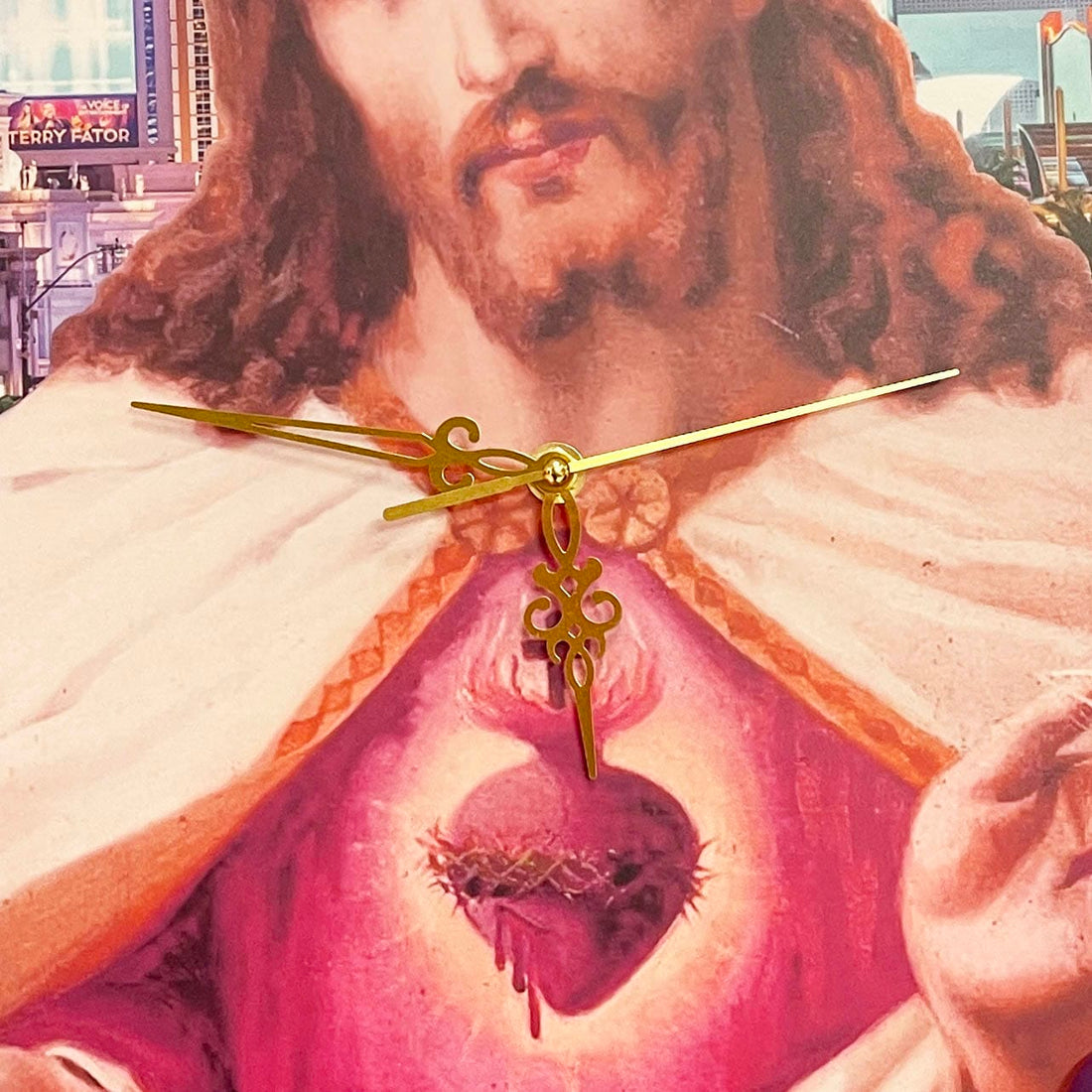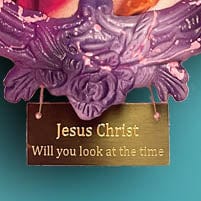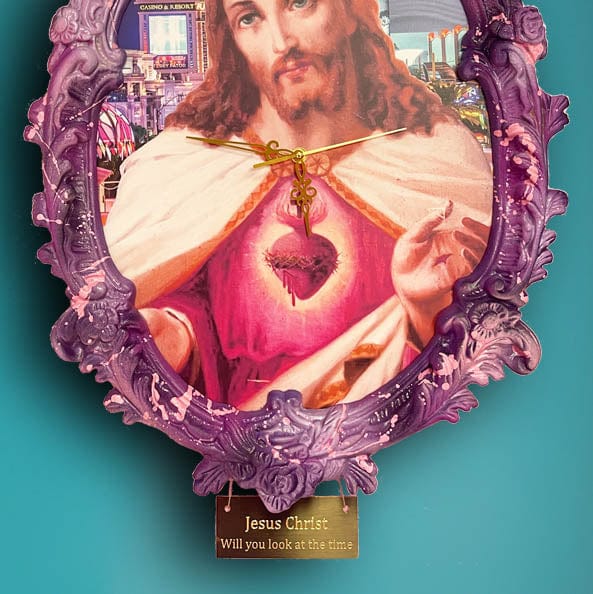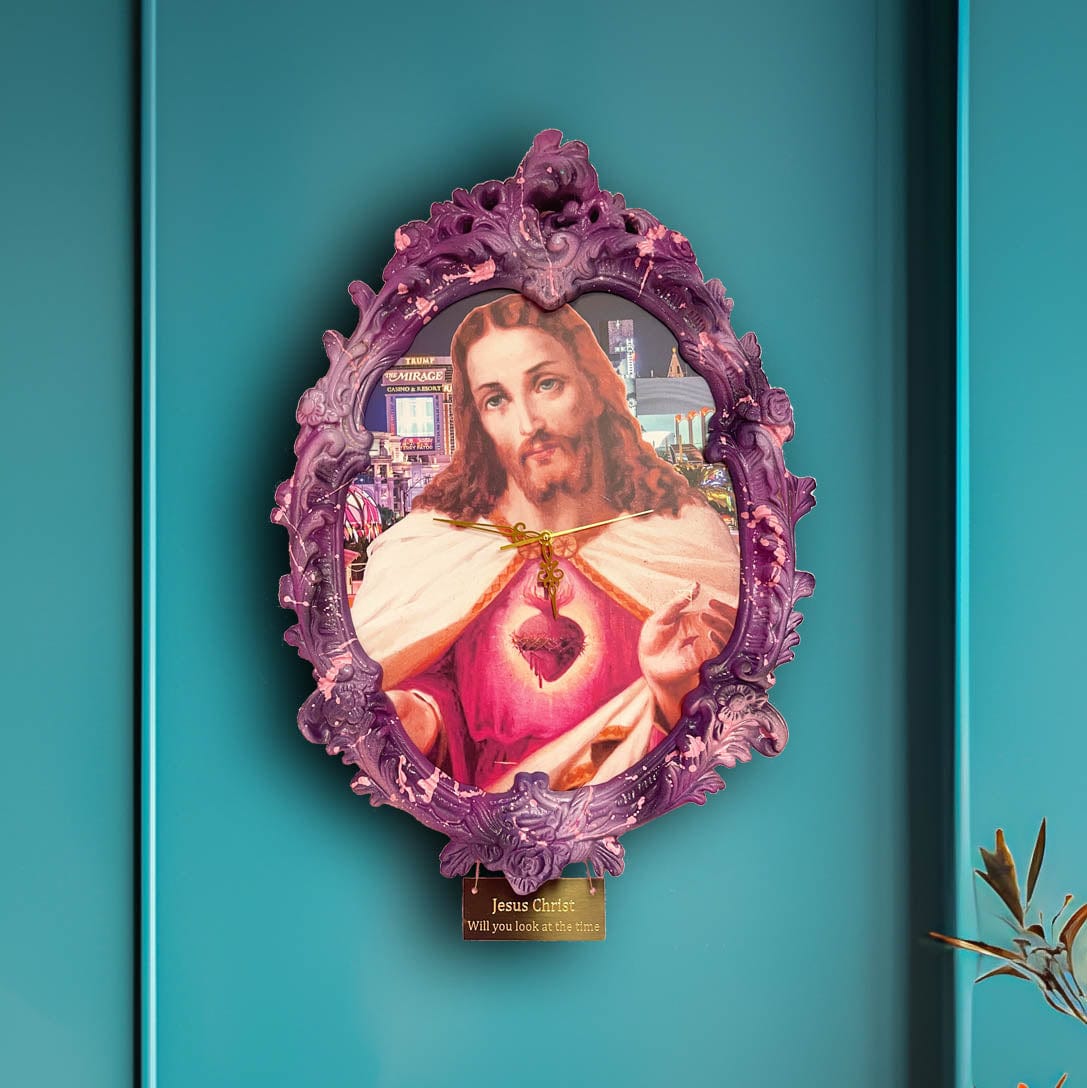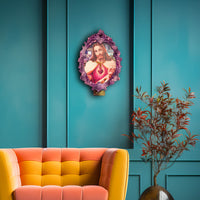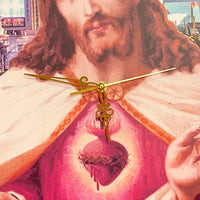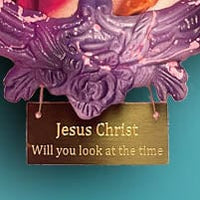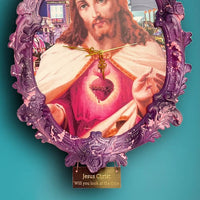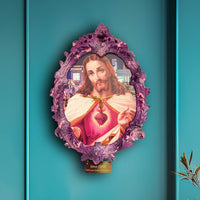 I've made this clock from my Jesus in Las Vegas design placing it in a vintage plaster frame and adding a quartz time piece.
I've had a brass plaque inscribed with "Jesus Christ Will you look at the time" hanging from a reclaimed jewellery chain underneath. 
I mean? Who in their right mind wouldn't NEED one of these exclusive clocks? 
Height of frame 61cm
Width 44cm
Depth 6cm