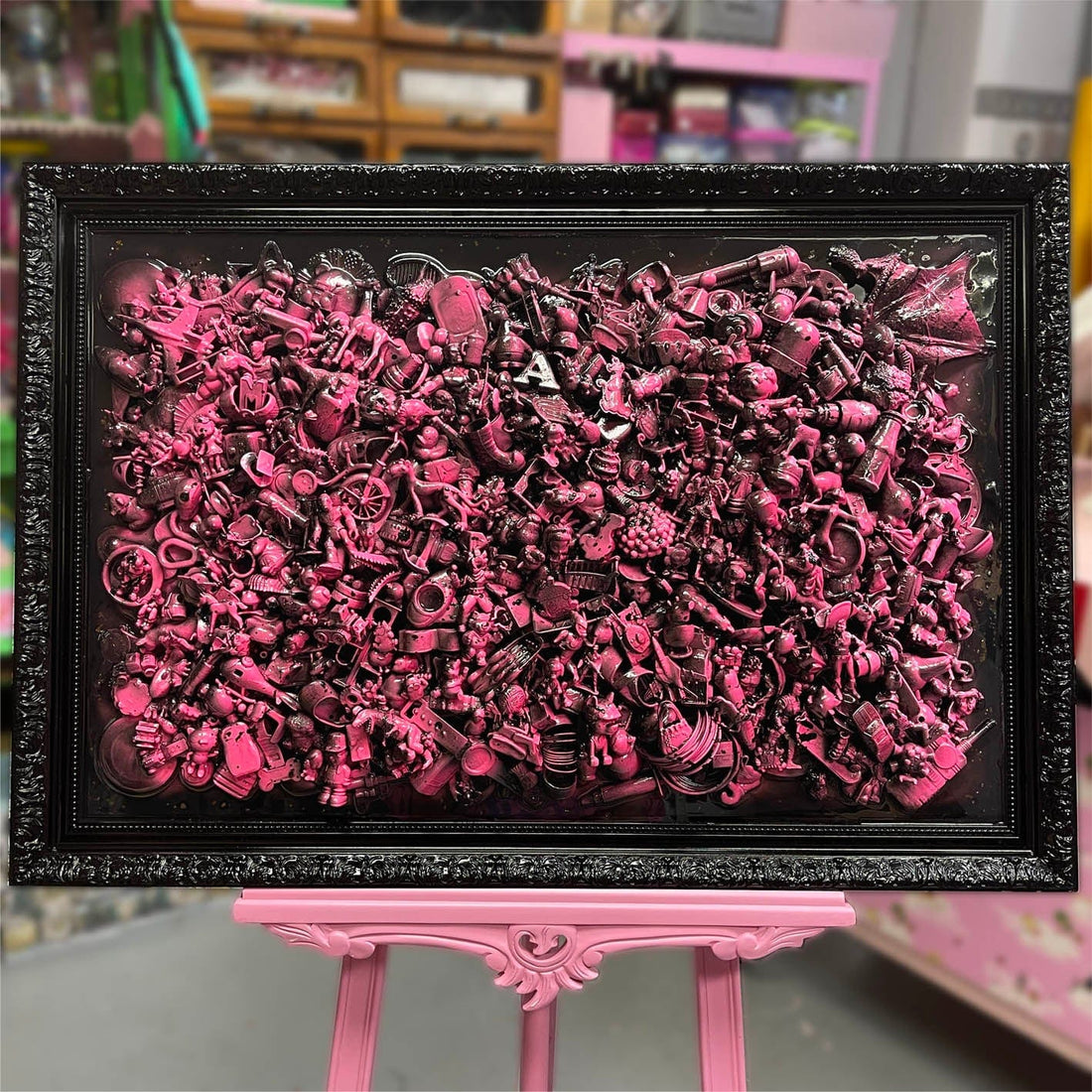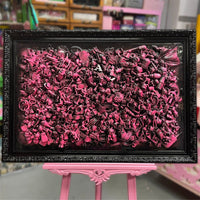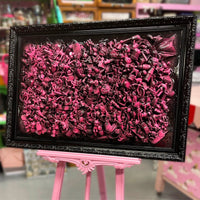 Created using salvaged toys and vintage frames.
These are all one off pieces, so even though I can replicate the art they will never look exactly the same due to the collection of toys I have at any one time. 
All artwork comes with a Muck N Brass plaque and my unique bottle top art which is my certificate of authenticity.
Height 72cm
Width 104cm
Depth 12cm
Pre loved toys in a solid wood vintage frame finished in a black glass finish with pink highlights.