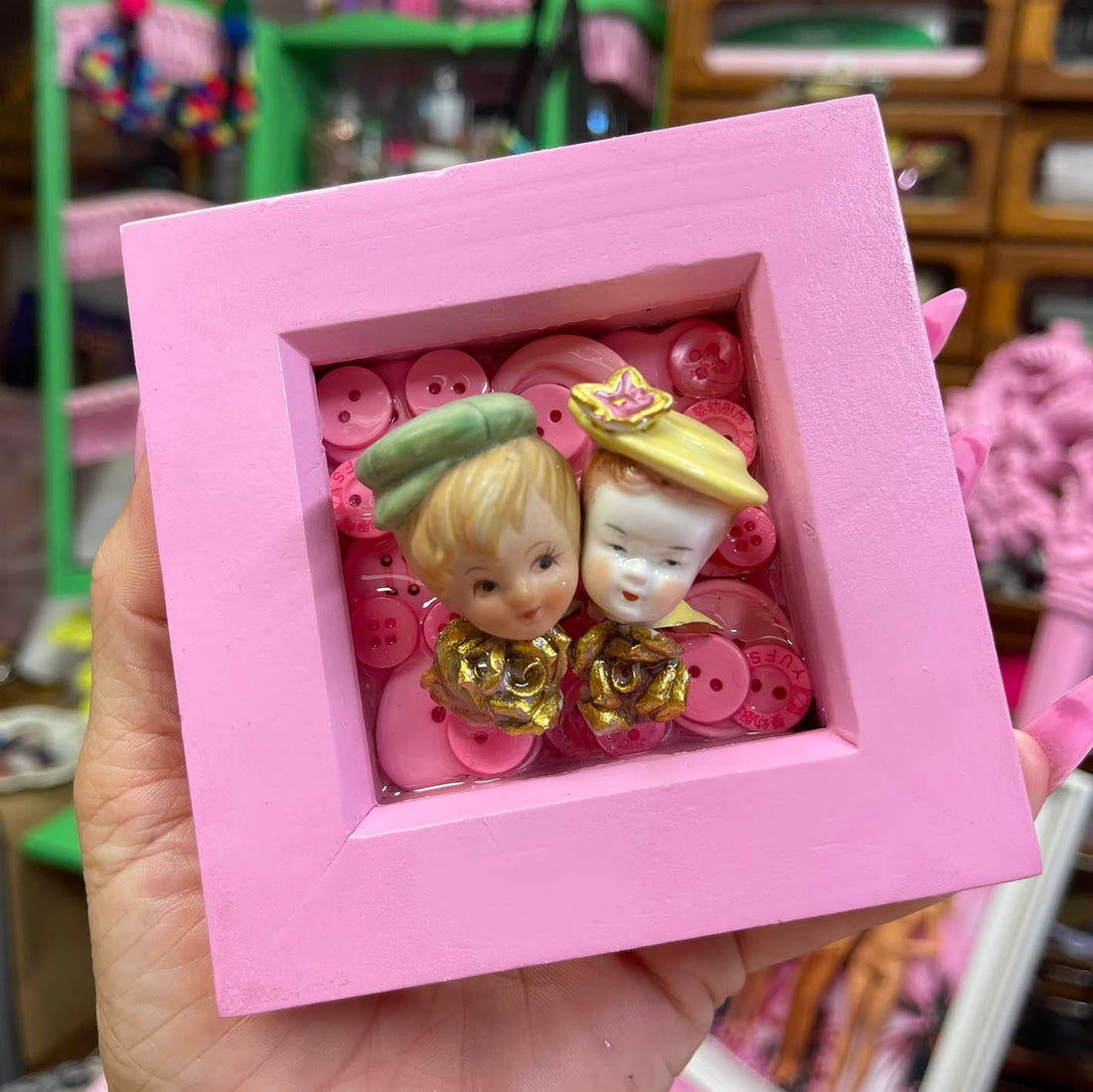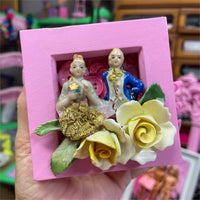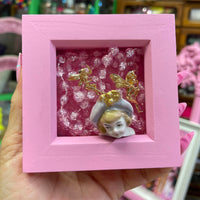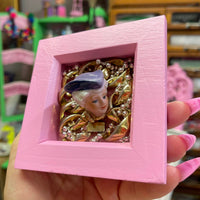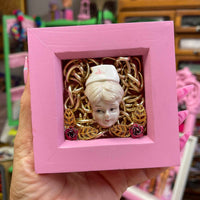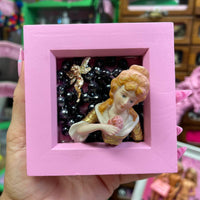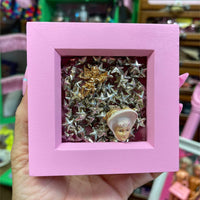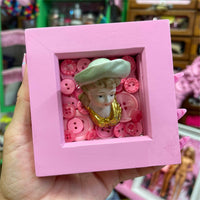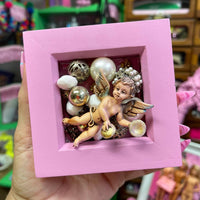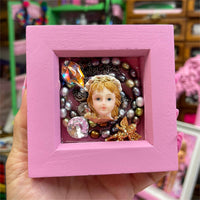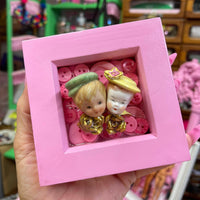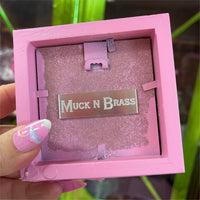 Taking items that sit lonely on the knick knack shelf at the charity shop and re-imagining them into a unique one off pieces of art.
Set in a pink box frame using a mix of vintage haberdashery and jewellery.
All artwork comes with a Muck N Brass plaque on the back and certificate of authenticity. 
Height 11cm
Width 11cm
Depth 4cm