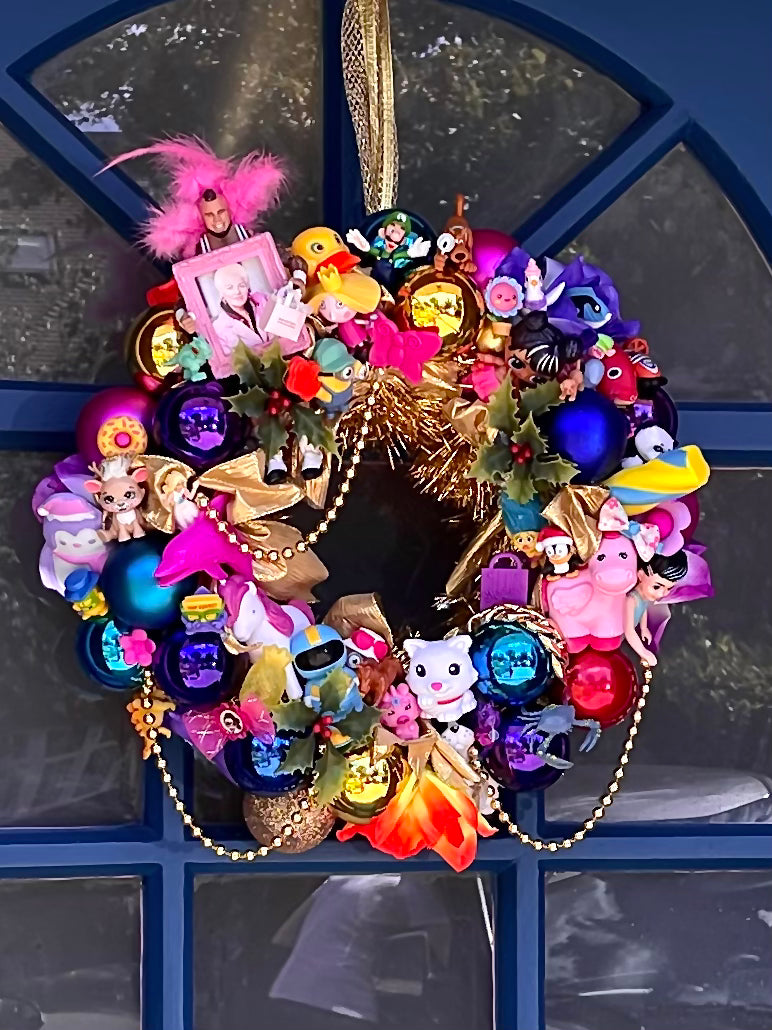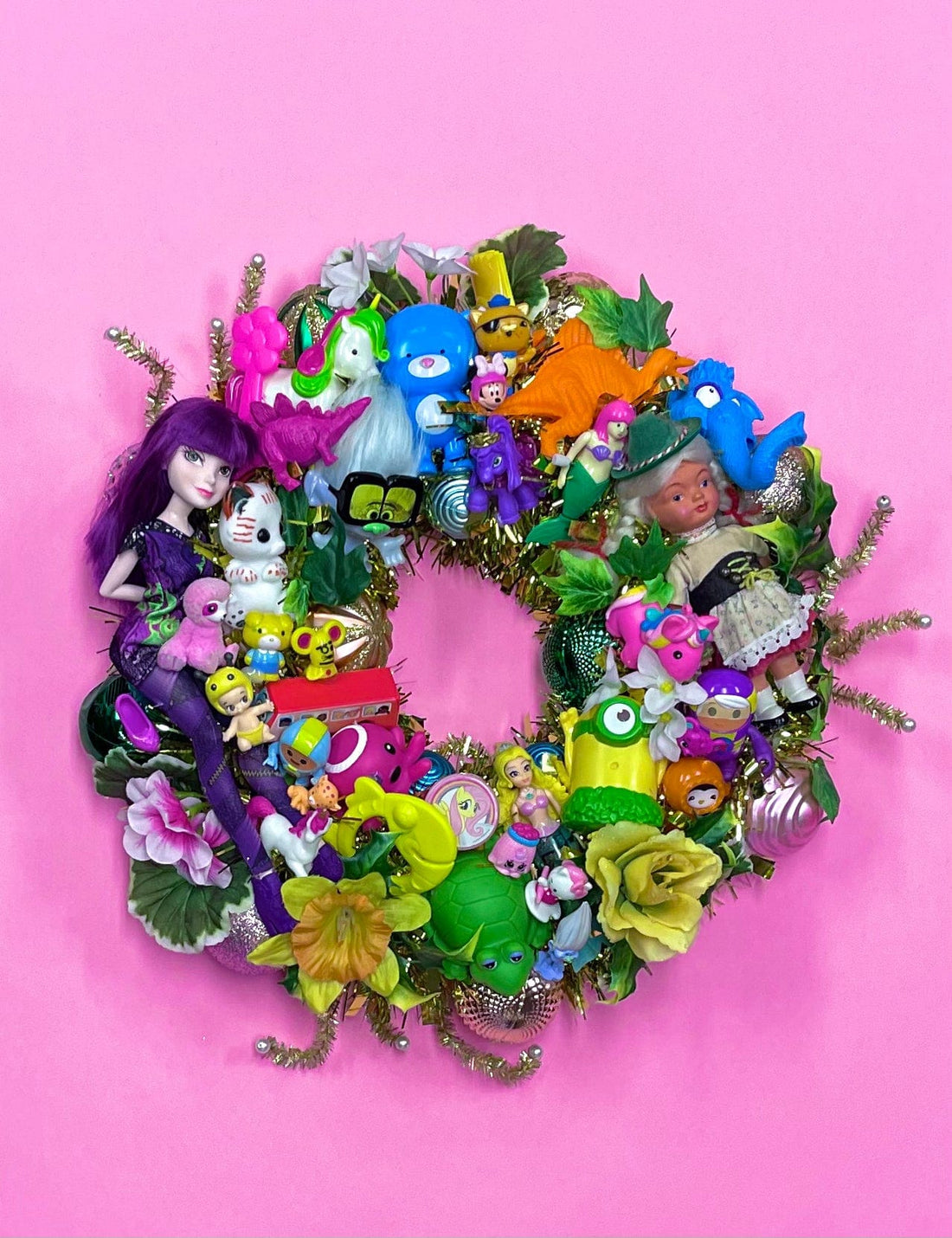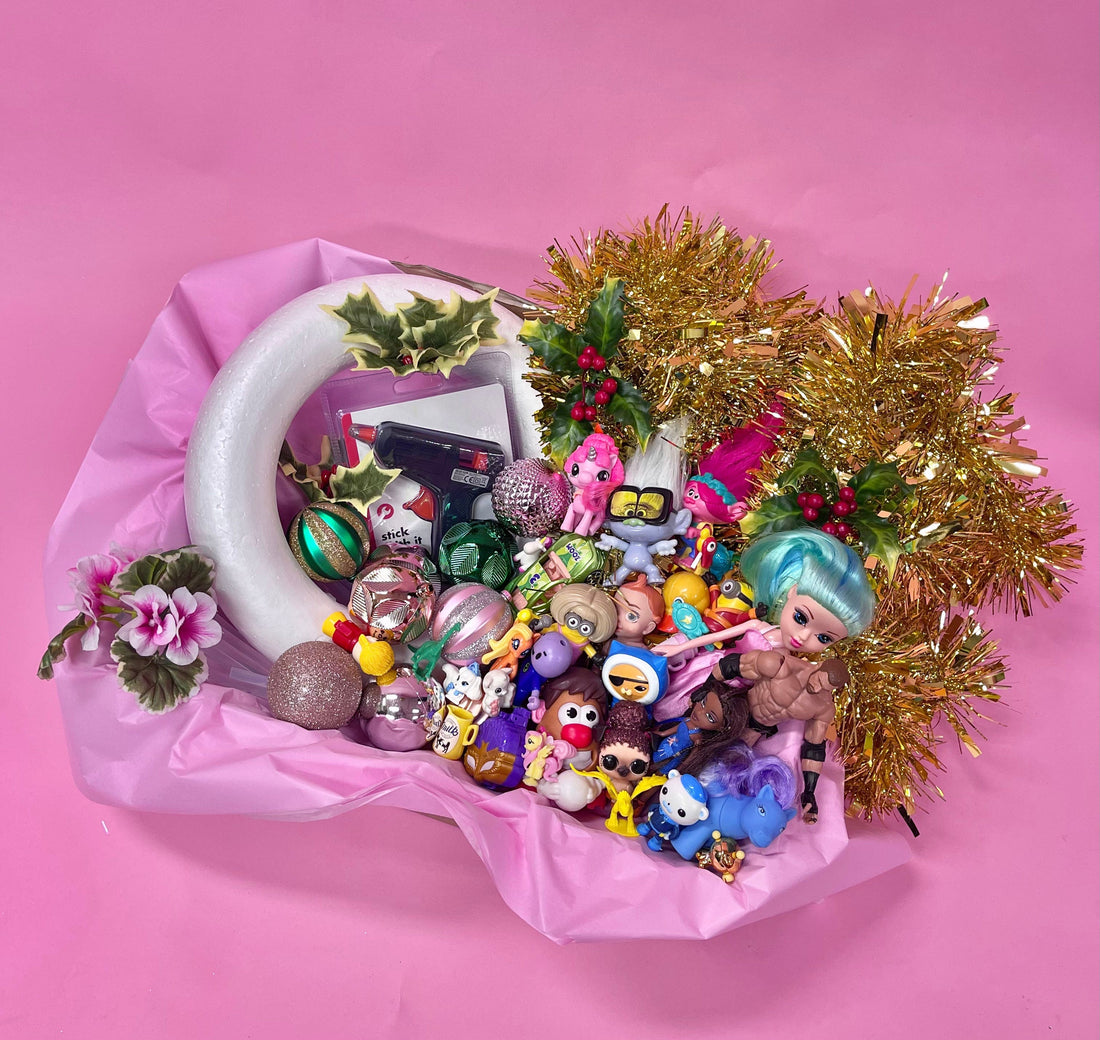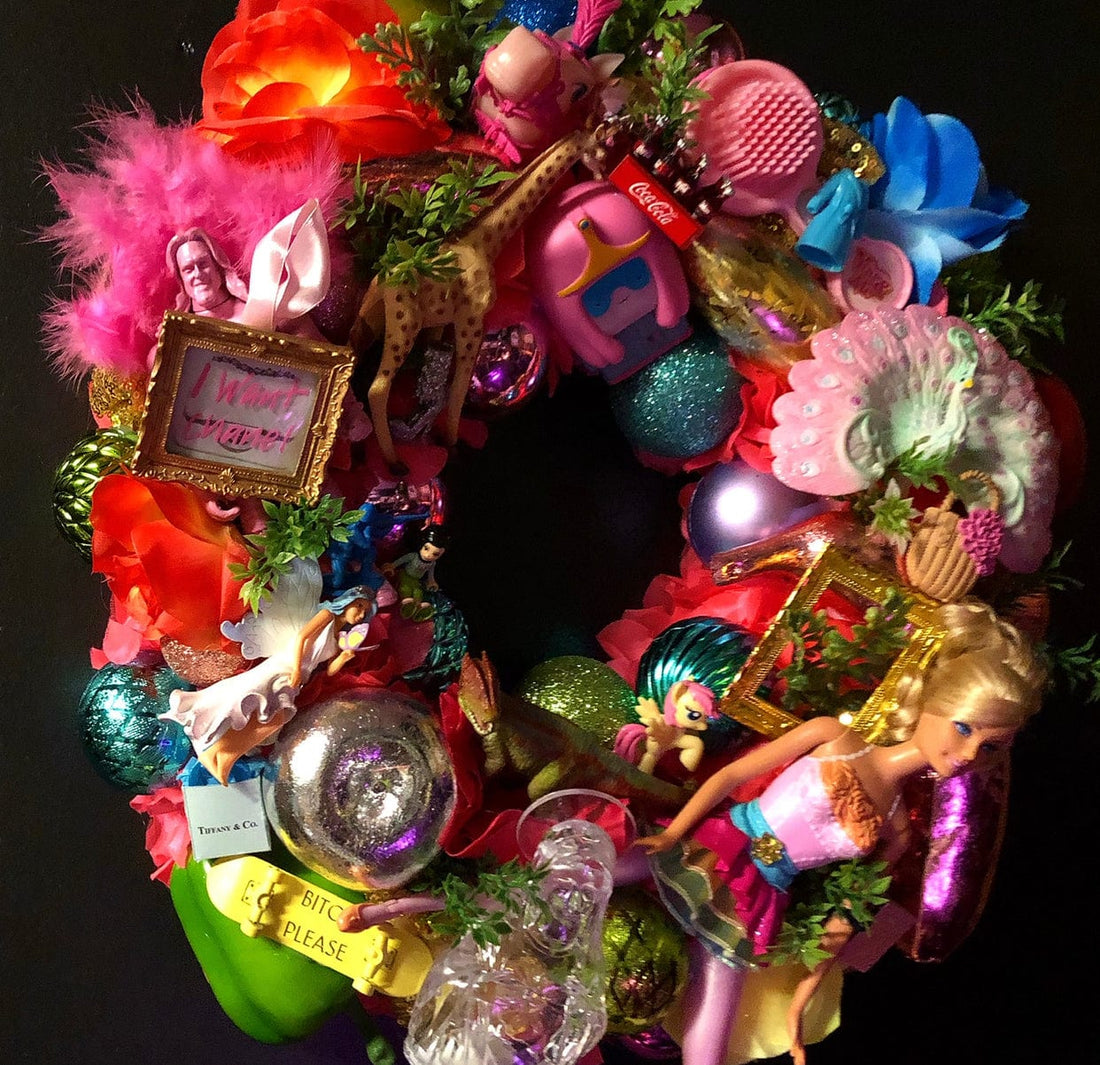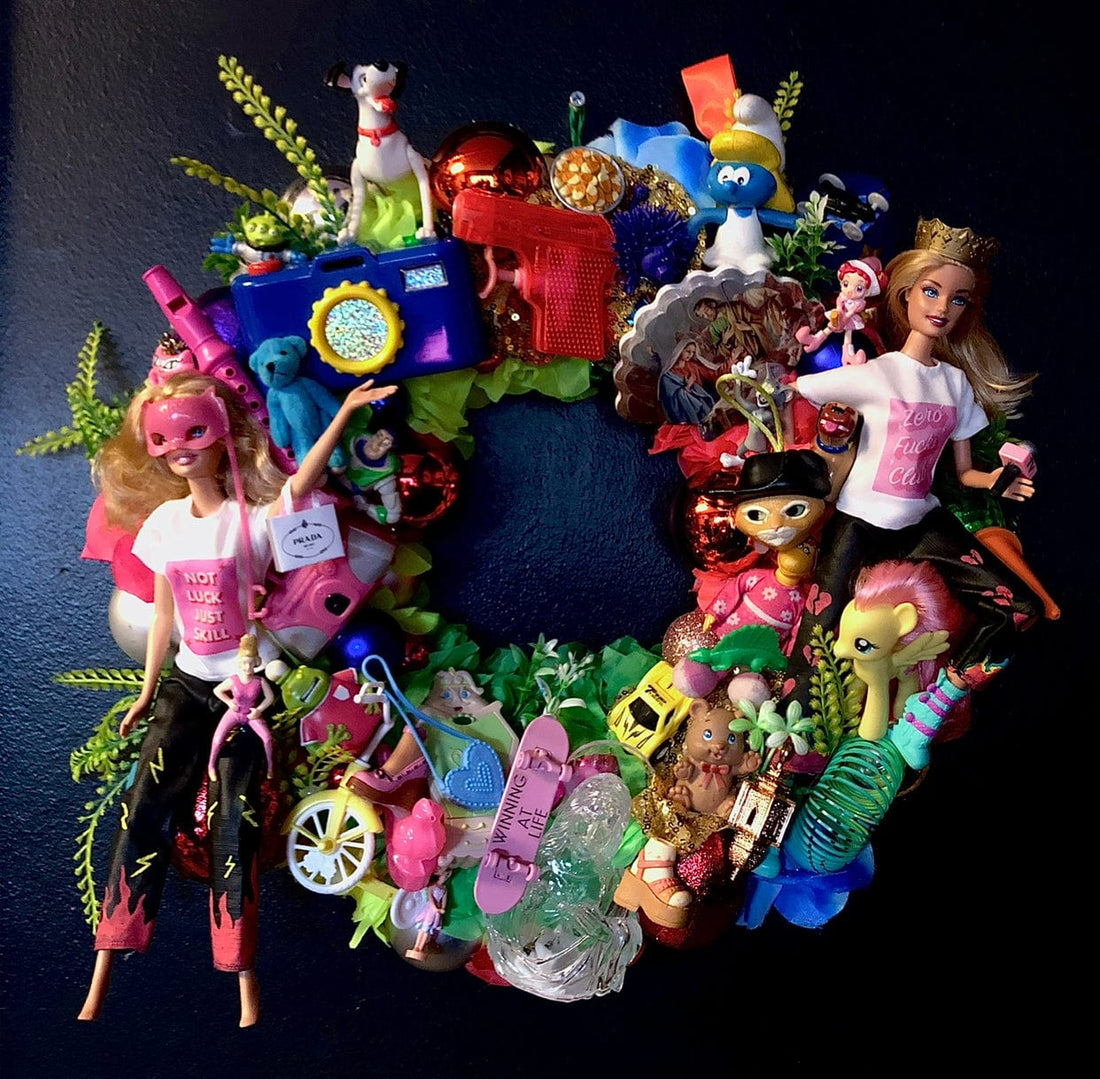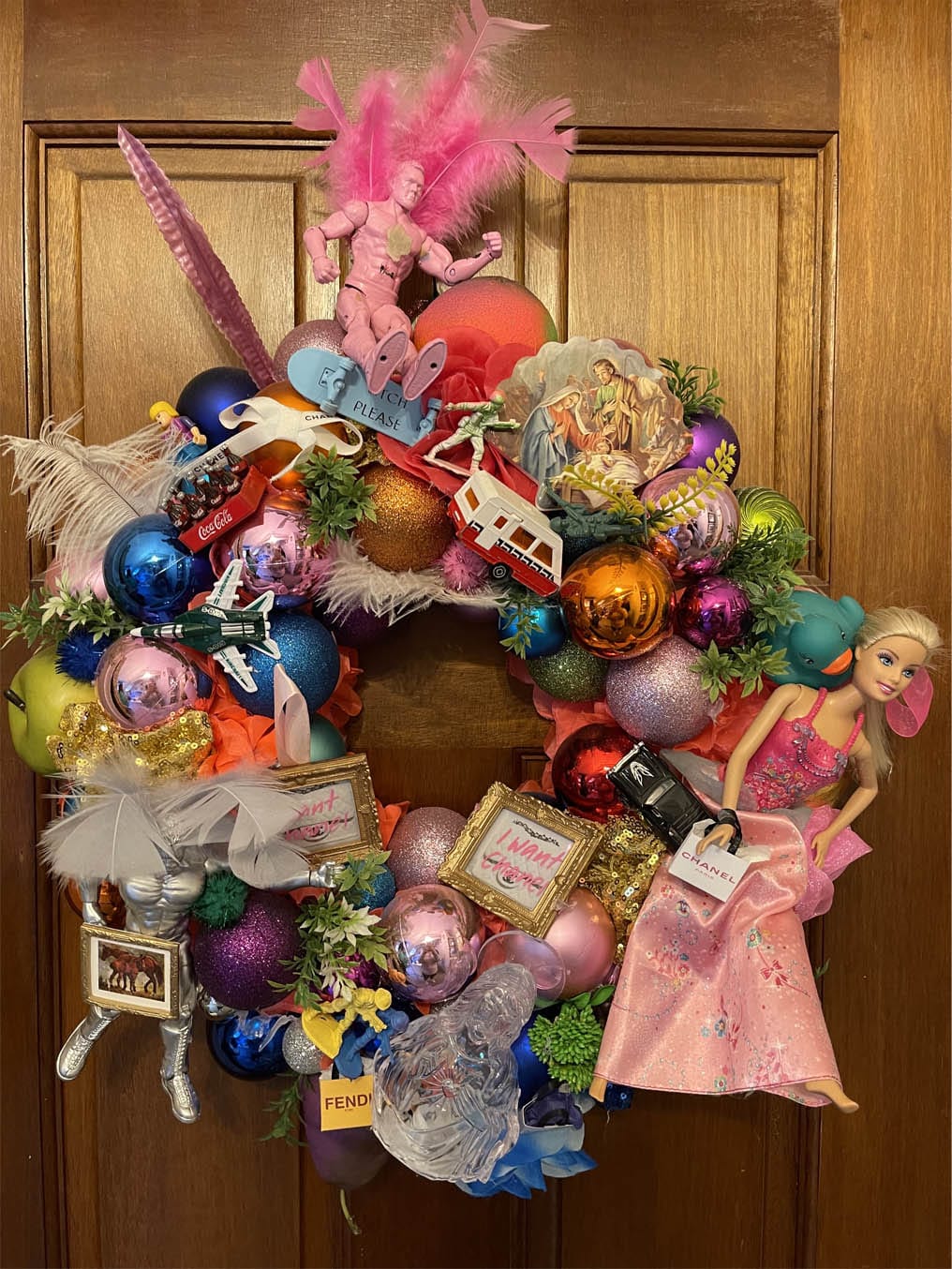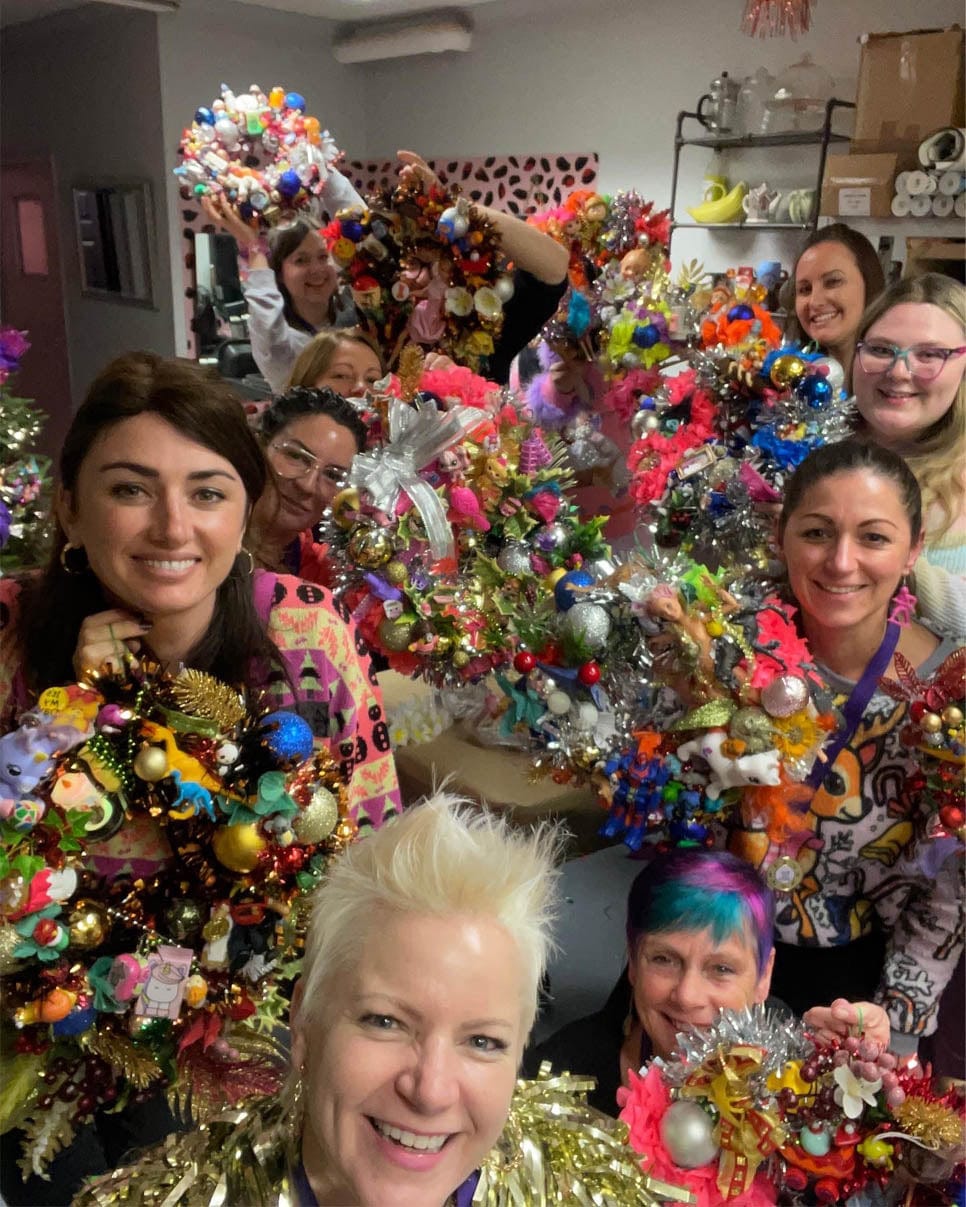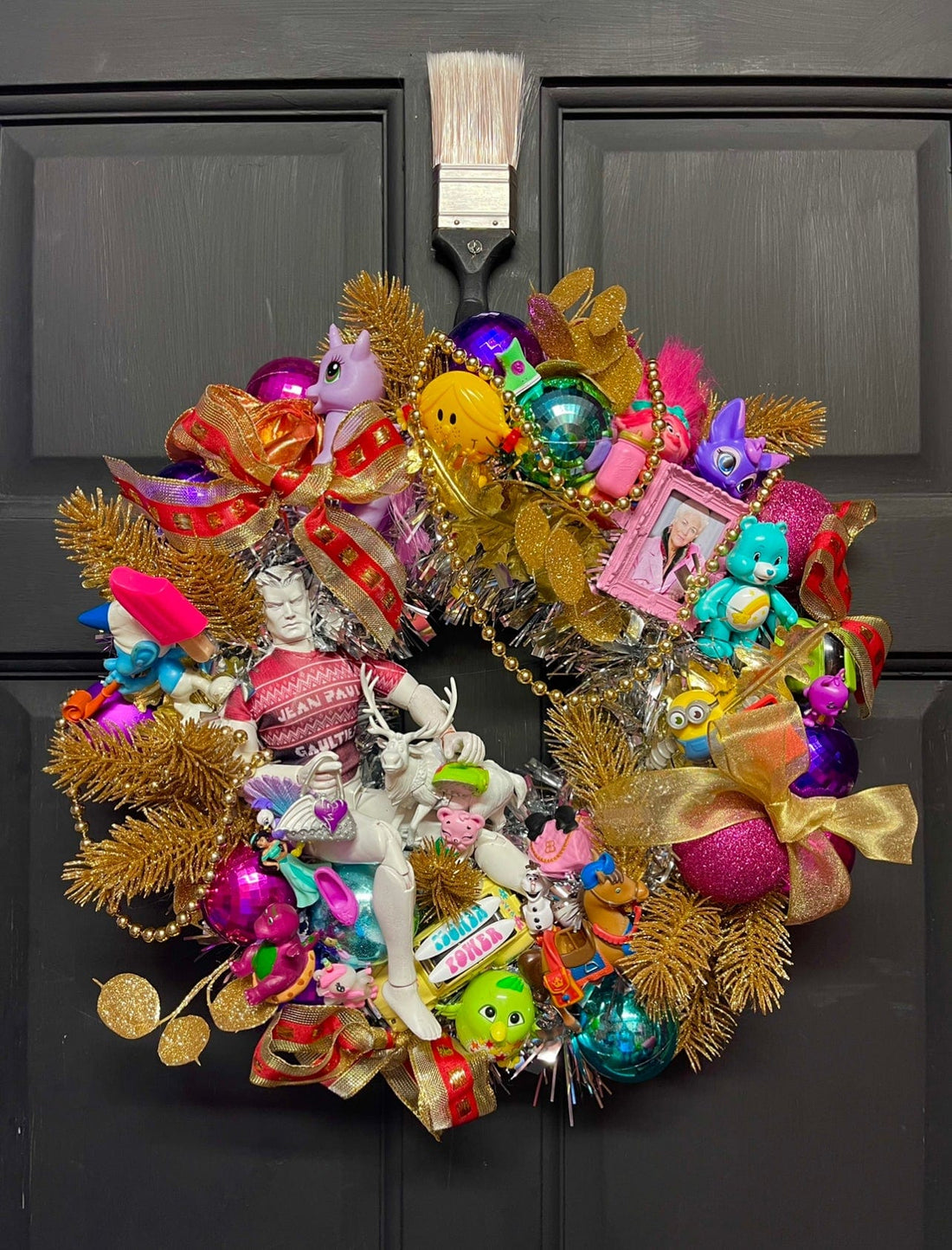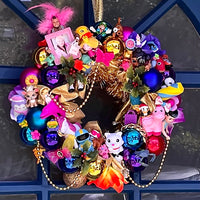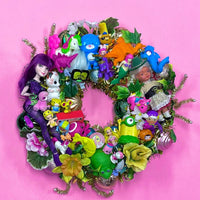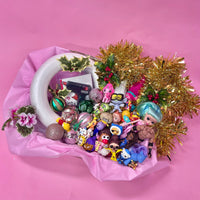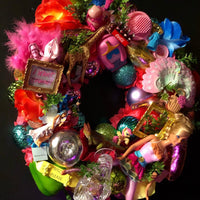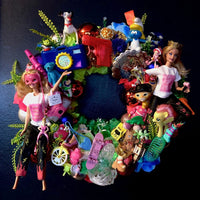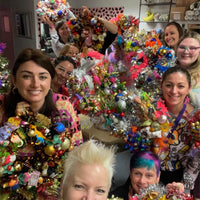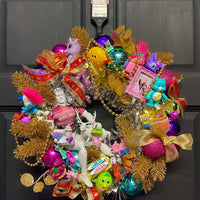 Muck N Brass Kitsch Christmas Wreath Kit
Zoe has created this box of kitsch heaven, which comes with everything you need to create your very own unique piece of wall hanging art.
Kit contents:
Wreath ring 30cm
Tinsel or garland
Recycled baubles
Rescued dolls
A selection of medium sized recycled toys
A selection of small recycled toys
Faux flowers/leaves/foliage
How To Worksheet
Wire for hanging
These are all curated by Zoe and are only released in small batches.
They are all different and may not contain the same pieces as in the box shown in image.
This is a DIY kit and will not come ready made. Image shown is for illustration only.
You will need a hot glue gun and some glue sticks. To save on waste, because a lot of you will have one already I've added these as an option. The glue gun comes with a UK plug and 10 glue sticks
Zoe prides herself on using recycled items which are donated through her toy amnesty scheme throughout the year.
The wreath ring is the only product included that is new. 
The best time !
Had the best time with Zoe and some other clients of hers rooting through boxes of toy junk and just generally having a great time being a child again ! Just brilliant. Can't wait for more northern based workshops !
Christmas wreath kit
Loved this kit. Loads of toys and other goodies to decorate the wreath. Great value for money and my wreath is fantastic
Fab
Wonderful array of toys and I added a few bits and pieces. Lovely way to spend an afternoon with friends who I bought kits for too.
OMG!!!
Absolutely fabulous box of goodies and wreath looks amazing!! ❤️❤️
Kitschmas Fun!
I had a blast putting this wreath together. Thank you so much for selling these cute little boxes of fun. I'll have the coolest wreath in my neighborhood!