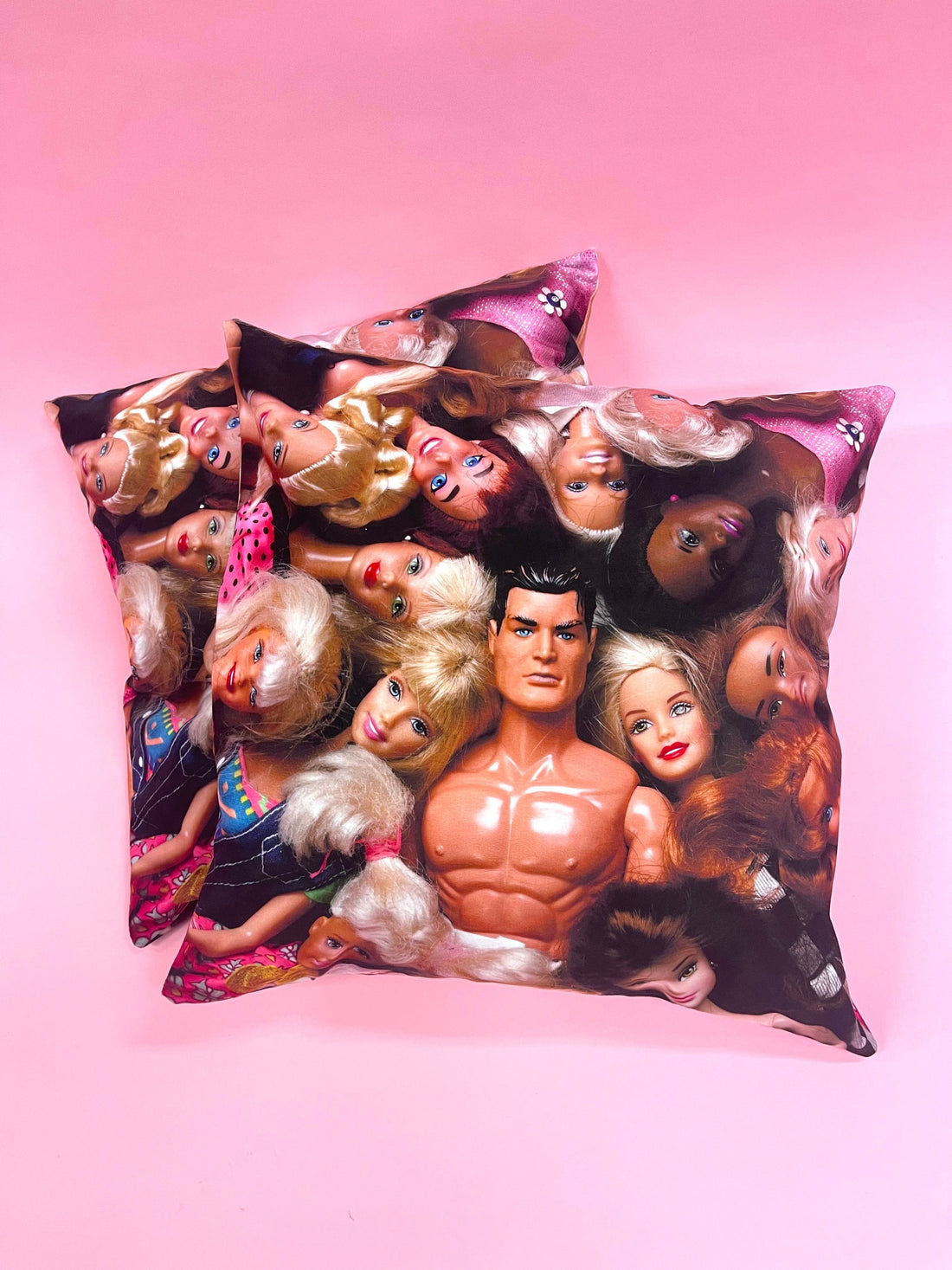 Doll Groupie cushion cover
This is a pre order item and will be shipped by 27th August.
Handmade cushion cover.
Made with our own soft touch velvet fabric.
Double sided design.
Hidden zip.
Machine washable at 30•
45cm x 45cm
We pride ourselves on supporting small businesses throughout the UK when producing our products. 
Amazing service !
The was an issue with the deliver, and they couldn't have been more helpful!