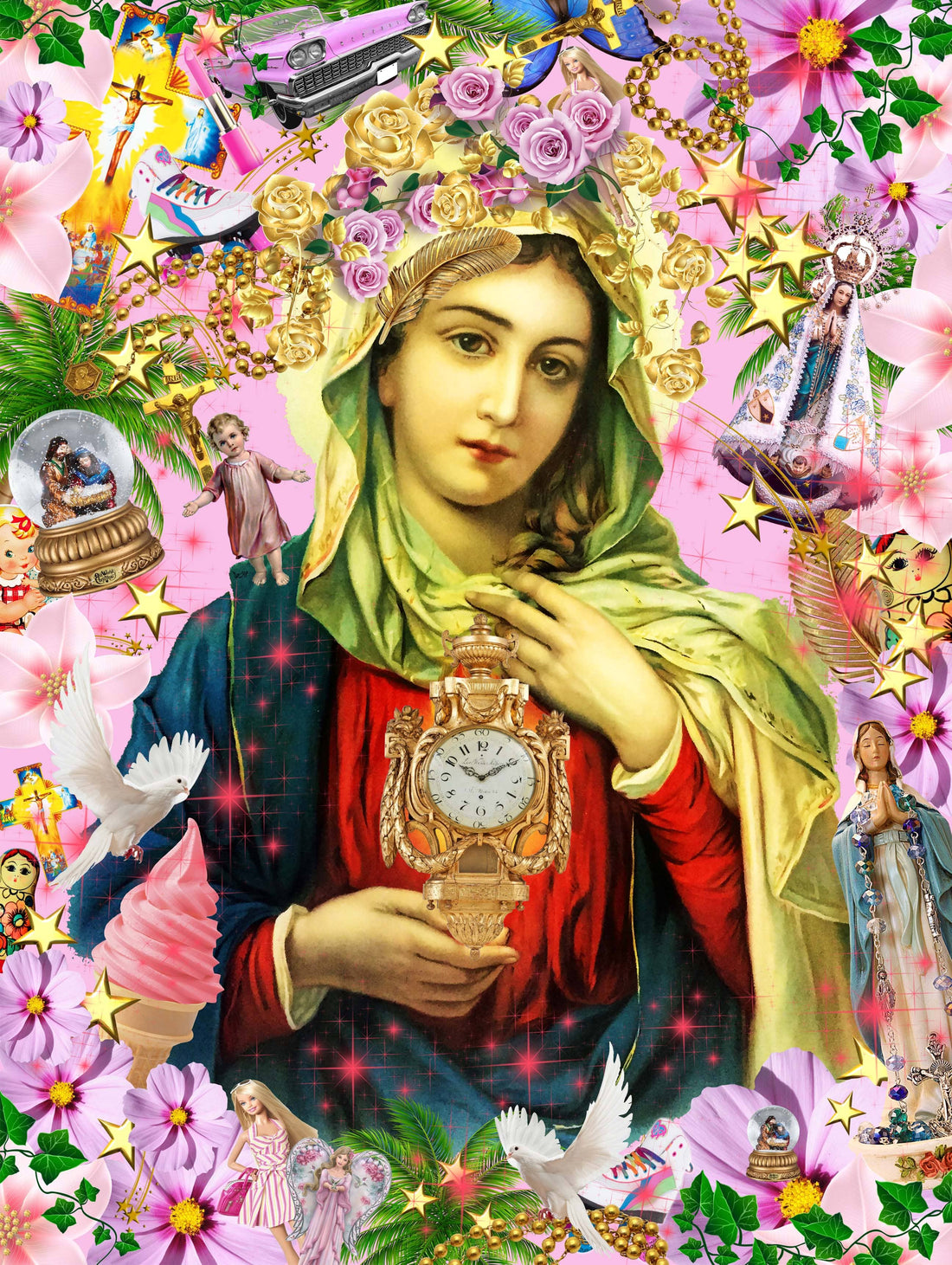 Mary's Massive Clock Print
A re working of my popular Proud Mary print.
All our prints are produced on the highest quality 300gsm archival matt.
They come in a protective tissue wrap sleeve and depending on size sent in a flat in a cardboard envelope or cardboard tube.
A5 - 148mm x 210mm
A5 Mounted on a white card mount 260mm x 310mm
A4 - 210mm x 297mm
A4 Mounted on a white card mount 304mm x 406mm
A3 - 297mm x 420mm 
Exceptional S*hit Art
I have purchased four ready mounted prints (BOGOF) and I am delighted with them all.
Package was perfectly packed, with a lovely personal note; arrived promptly and all the relevant notifications were sent.
I'm dragging my feet with framing them, only managed two. They look extra special, even though I wish I had better frames.