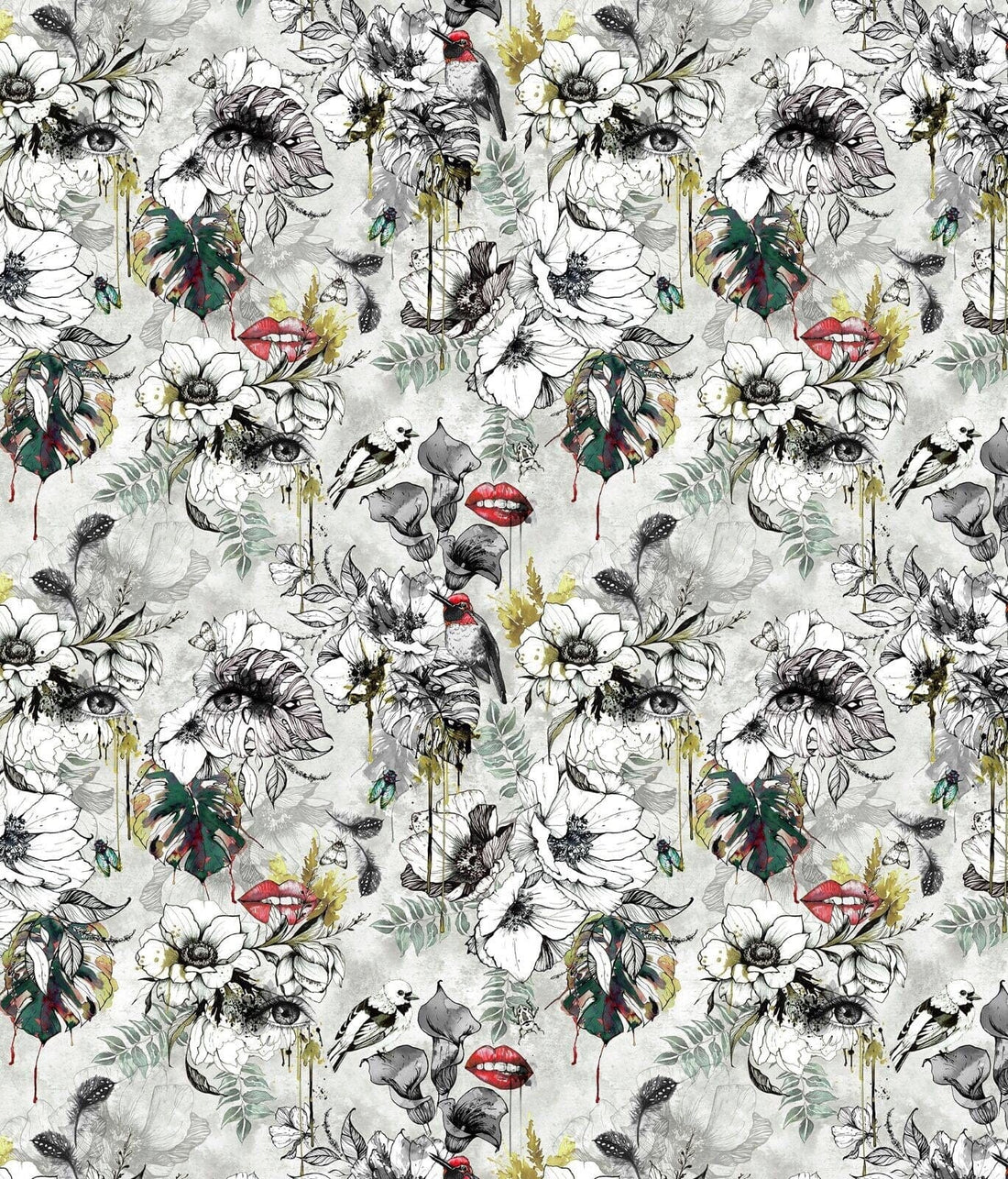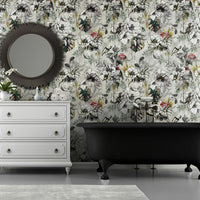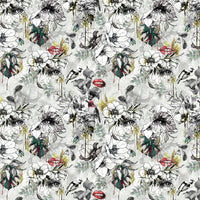 Furtiva Lagrima Green Luxury Wallpaper
Description
Specifications
How many rolls will I need
From Zoe's imagination this floral design contains secrets in the details. It was named after the aria, Una furtive lagrima, (A secret tear in English) from the opera L'elisir d'amore by Donizetti. With a subtle green floral background this designer wallpaper gives up its secrets on further inspection. Using one of Zoe's favourite methods of creating overall beautiful pattern when viewed from afar and a totally different experience from close up. Which is where you will find human eyes and lips, birds, insects and moths hiding.
All of the Muck N Brass Luxury wallpapers are manufactured in the north of England using the latest technology, to the highest eco standards. Creating supreme ease of hanging, durability and clarity.

Each roll - 10m (32') long, 52cm (20.4") wide. Approximately equal to a US double roll.
Wall coverage per roll is 5.23 sq m (6 sq yards)
Pattern repeat 52cm - half drop Non woven Paper
This wallpaper is printed in batches. To insure that each roll is of the same batch please be sure to order the correct amount incase the batch is sold out if an additional roll is needed. A full refund will be given on unopened rolls within 2 weeks of receipt of purchase. We advise you to order a sample to see the exact colour which may not be accurate on screen.
I recommend getting a sample for colour matching here.
Apply wallpaper paste directly to wall We recommend a ready mixed light grade adhesive.
Click HERE and fill out the dimensions of the walls and I'll get back to you with an estimate of how many rolls to order.
I loved the wallpaper but I thought the sample would be a little bigger! There may have been measurements on the selling but I didn't notice that.
I'm using this for my bathroom, and LOVE t...
I'm using this for my bathroom, and LOVE the print!
This review has no content.
This review has no content.